Septic Tank System Pros
Need a Pump, Repair, Install or Inspection?
Don't Delay – Call Today!
Call hours – Mon-Sun 8am-6pm
---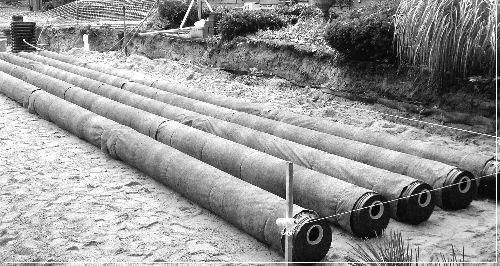 Septic Tank Installation Process
Installing a septic tank is a good idea. Unless you are close to the municipal sewer system, you will have to install your own waste disposal system. Already more than one third of Americans and Canadians have installed septic tanks in their homes.
A septic tank is an underground vessel that stores waste from your house. Most plumbing companies have a sub-department that deals with septic tanks installation. You also need a field where water from the tank can flow into the soil. This field is known as a drain field.
How Much Is Septic Tank Installation in Toronto?
Before buying a septic tank, you need to consider the size of your family or company. In addition, the cost of installing the entire system varies from one city to another. Nevertheless, many buyers spend between $1899 and $8000 on one tank.
There are different types of tanks. Each company has its own price range depending on the material used to make the tank. The best thing to do is to consult your plumber before buying the tank. Also, make sure you buy your tank from a reputable company.
Other than the size of your family, there are other factors that your installer will consider. One of these factors is the type of soil where the drain field will be. Different soils have different absorption rates. For example loam absorbs more water than sand.
There are two types of septic tanks systems. These are aerobic and anaerobic systems. An anaerobic system relies on bacteria that can survive in absence of oxygen. The bacteria break down the solid waste into sludge.
An aerobic system relies on bacteria that need oxygen to survive. Without oxygen, the bacteria cannot break down the waste. This means that you must pump oxygen into the tank, otherwise the system will fail.
Thus, the anaerobic systems are cheaper and easier to maintain. Your plumber will only install pipes from your house to the tank. The installation will cost between $1000 and $6000 depending on the other factors discussed above.
An aerobic system requires an extra sub-system of letting in oxygen into the tank. This is in addition to pipes from your house to the tank. That makes it more costly, and more difficult to maintain compared to the former. Such will cost between $8000 and $22000.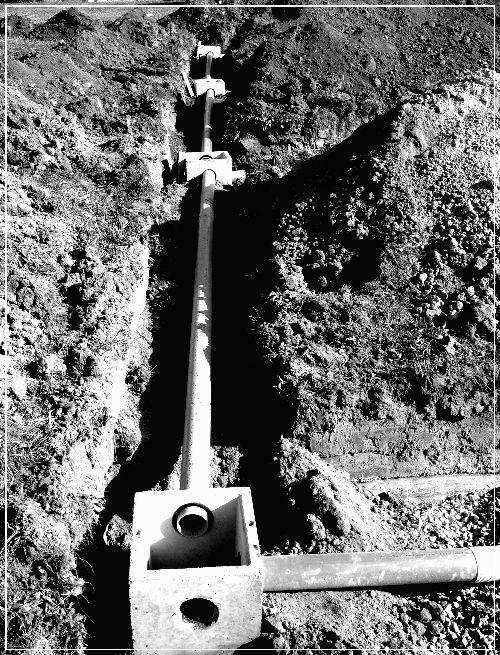 Other Important Costs In Septic Tank Installation.
• Human labor.
You cannot install a septic system in your house on your own. You have to work hand in hand with experts. Companies charge differently depending on your location and city. Please ensure that you engage professionals that have proper certification.
• The drain field cost.
The drain field refers to the place where water from the septic tank flows to. (Kindly refer to our article on septic tank services). The drain field has to be dug. The size of your drain field is determined by the size of your tank.
• Building permit
Ask the local authorities whether you need to get a building permit for your project. Some home owners have to have one while others do not. Officers from the local office or contractors will guide you on the price of a permit although, on average it should cost between $350 and $3000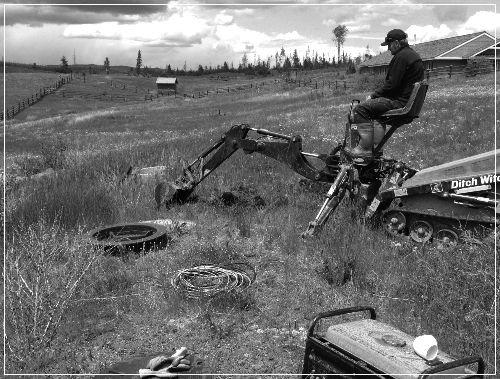 Procedure Of Installing A Septic System
• Draw a detailed design of the kind of system you want. Include the exact location where you want the tank, and location of the drain field. Also include the type of soil found in your home. Then take this design to the local authorities for approval.
• Once your design is approved, contact a company of your choice to install the system as well as advise you on the most appropriate system for you. You can involve a professional right from the design stage for excellent results.
Hire the Septic Pros
If you need help installing a septic system, please give us a call at MegaSeptic.
Services we provide:
Septic Tank Maintenance
Septic System Repairs
Septic Tank Installs
Septic Inspections
Septic Tank Locator



MegaSeptic
Toronto, Ontario
CALL (647) 952-1599
---
Communities we service around Toronto, ON
Caledon, Aurora, Stouffville, Halton Hills, Pickering, Orangeville, Ajax, Whitby, Oshawa, Erin
M3A North York (Parkwoods) M4A North York (Victoria Village) M5A (Regent Park / Harbourfront) M6A North York (Lawrence Manor / Lawrence Heights) M7A Queen's Park Ontario Provincial Government M9A Etobicoke (Islington Avenue) M1B Scarborough (Malvern / Rouge) M3B North York (Don Mills) North M4B East York (Parkview Hill / Woodbine Gardens) M5B (Garden District, Ryerson) M6B North York (Glencairn) M9B Etobicoke (West Deane Park / Princess Gardens / Martin Grove / Islington / Cloverdale) M1C Scarborough (Rouge Hill / Port Union / Highland Creek) M3C North York (Don Mills) South (Flemingdon Park) M4C East York (Woodbine Heights) M5C (St. James Town) M6C York (Humewood-Cedarvale) M9C Etobicoke (Eringate / Bloordale Gardens / Old Burnhamthorpe / Markland Wood) M1E Scarborough (Guildwood / Morningside / West Hill) M4E (The Beaches) M5E (Berczy Park) M6E York (Caledonia-Fairbanks) M1G Scarborough (Woburn) M4G East York (Leaside) M5G (Central Bay Street) M6G (Christie) M1H Scarborough (Cedarbrae) M2H North York (Hillcrest Village) M3H North York (Bathurst Manor / Wilson Heights / Downsview North) M4H East York (Thorncliffe Park) M5H (Richmond / Adelaide / King) M6H (Dufferin / Dovercourt Village) M1J Scarborough (Scarborough Village) M2J North York (Fairview / Henry Farm / Oriole) M3J North York (Northwood Park / York University) M4J East York (The Danforth East) M5J (Harbourfront East / Union Station / Toronto Islands) M6J (Little Portugal / Trinity) M1K Scarborough (Kennedy Park / Ionview / East Birchmount Park) M2K North York (Bayview Village) M3K North York (Downsview) East (CFB Toronto) M4K (The Danforth West / Riverdale) M5K (Toronto Dominion Centre / Design Exchange) M6K (Brockton / Parkdale Village / Exhibition Place) M1L Scarborough (Golden Mile / Clairlea / Oakridge) M2L North York (York Mills / Silver Hills) M3L North York (Downsview) West M4L (India Bazaar / The Beaches West) M5L (Commerce Court / Victoria Hotel) M6L North York (North Park / Maple Leaf Park / Upwood Park) M9L North York (Humber Summit) M1M Scarborough (Cliffside / Cliffcrest / Scarborough Village West) M2M North York (Willowdale / Newtonbrook) M3M North York (Downsview) Central M4M (Studio District) M5M North York (Bedford Park / Lawrence Manor East) M6M York (Del Ray / Mount Dennis / Keelsdale and Silverthorn) M9M North York (Humberlea / Emery) M1N Scarborough (Birch Cliff / Cliffside West) M2N North York (Willowdale) South M3N North York (Downsview) Northwest M4N (Lawrence Park) M5N (Roselawn) M6N York (Runnymede / The Junction North) M9N York (Weston) M1P Scarborough (Dorset Park / Wexford Heights / Scarborough Town Centre) M2P North York (York Mills West) M4P (Davisville North) M5P (Forest Hill North & West) M6P (High Park / The Junction South) M9P Etobicoke (Westmount) M1R Scarborough (Wexford / Maryvale) M2R North York (Willowdale) West M4R (North Toronto West) M5R (The Annex / North Midtown / Yorkville) M6R (Parkdale / Roncesvalles) M7R Mississauga Canada Post Gateway Processing Centre (Enclave of L4W) M9R Etobicoke (Kingsview Village / St. Phillips / Martin Grove Gardens / Richview Gardens) M1S Scarborough (Agincourt) M4S (Davisville) M5S (University of Toronto / Harbord) M6S (Runnymede / Swansea) M1T Scarborough (Clarks Corners / Tam O'Shanter / Sullivan) M4T (Moore Park / Summerhill East) M5T (Kensington Market / Chinatown / Grange Park) M1V Scarborough (Milliken / Agincourt North / Steeles East / L'Amoreaux East) M4V (Summerhill West / Rathnelly / South Hill / Forest Hill SE / Deer Park) M5V (CN Tower / King and Spadina / Railway Lands / Harbourfront West / Bathurst Quay / South Niagara / Island airport) M8V Etobicoke (New Toronto / Mimico South / Humber Bay Shores) M9V Etobicoke (South Steeles / Silverstone / Humbergate / Jamestown / Mount Olive / Beaumond Heights / Thistletown / Albion Gardens) M1W Scarborough (Steeles West / L'Amoreaux West) M4W (Rosedale) M5W Stn A PO Boxes 25 The Esplanade (Enclave of M5E) M8W Etobicoke (Alderwood / Long Branch) M9W Etobicoke Northwest (Clairville / Humberwood / Woodbine Downs / West Humber / Kipling Heights / Rexdale / Elms / Tandridge / Old Rexdale) M1X Scarborough (Upper Rouge) M4X (St. James Town / Cabbagetown) M5X (First Canadian Place / Underground city) M8X Etobicoke (The Kingsway / Montgomery Road / Old Mill North) M4Y (Church and Wellesley) M7Y Business reply mail Processing Centre 969 Eastern (Enclave of M4L) M8Y Etobicoke (Old Mill South / King's Mill Park / Sunnylea / Humber Bay / Mimico NE / The Queensway East / Royal York South East / Kingsway Park South East) M8Z Etobicoke (Mimico NW / The Queensway West / South of Bloor / Kingsway Park South West / Royal York South West)

Ontario Cities We Service: